The 7th annual Hearts vs Minds Charity Golf Tournament took place on July 24th at Calgary's Blue Devil Golf Club. Scores of golfers divided into teams and took to the links for a day of good golf, great food, and fabulous prizes—all to benefit the Calgary Health Trust's Clinical Neuroscience and Cardiac units at Foothills Medical Centre.
The Hearts vs Minds tournament brings together Neurosciences and Cardiac Sciences healthcare providers, partners, patients, and community sponsors for a day of fun and fundraising. Money raised by the tournament is used for equipment, education, and other resources necessary for the Foothills Medical Centre to maintain a safe, comfortable, and caring environment for their patients—and their patients' families.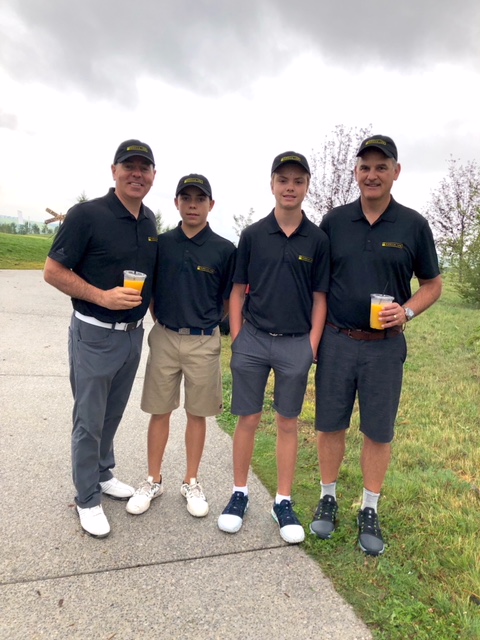 Pipella Law fielded a team in the Hearts vs Minds tournament and was one of several sponsors.
Foothills Medical Centre: A World Leader & A Worthy Cause
The largest hospital in Alberta, Calgary's Foothills Medical Centre is an internationally renowned facility—in addition to being home to the first successful robotic surgery, the facility also hosted the world's first movable MRI machine. Foothills Medical Centre is also one of only two medical facilities in Canada to receive the "Stroke Services Distinction" award from Accreditation Canada.
Following the standard set by the rest of the facility, the Foothills Medical Centre's Clinical Neurosciences unit is continually raising the Bar for treatment standards of brain and spinal injuries. Through innovative research care programs and exciting new techniques, the staff of the Clinical Neurosciences unit work tirelessly to make life better for not only Albertans, but also the world.
Pipella Law: Proud to Support Minds Open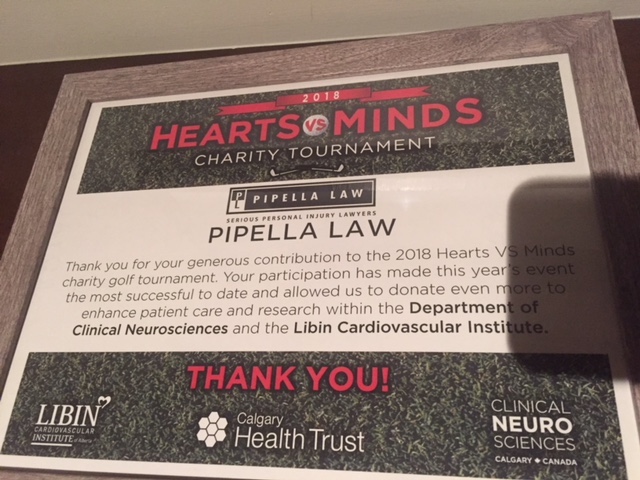 Just as the staff of the Foothills Medical Centre strive to help afflicted Albertans fully recover and lead independent lives, Pipella Law works to ensure that those injured by the negligence or actions of others are financially compensated.
Strong community support, combined with financial security, can ease the trauma of debilitating injuries—and let the afflicted live life on their terms.
As tireless advocates for superior healthcare both in, and out of, the courtroom, Pipella Law is proud to have supported the Hearts vs Minds tournament.
If you have suffered a personal injury, contact the personal injury lawyers at Pipella Law today, to learn how they can help you recover from this traumatic experience.