The Calgary Flames hockey club is committed to returning the generosity they receive by giving back to the community in meaningful ways. One of the ways the club has a positive impact on local communities is through its charitable arm, the Flames Foundation for Life. The Foundation is at the heart of all their most important community support and fundraising efforts.
Calgary Flames Adopt-A-Team 2015
Pipella Law has been, "adopting-a-team" with the Calgary Flames since its inception.
2015 marks the 15th season that the Calgary Flames are presenting the Adopt-A-Team program. Businesses and individuals in Calgary have been great about supporting this program because of the value it brings back to the community. To date, the adoption program has supported more than 1,475 teams, and provided more than 133,000 tickets to minor sports players and the community.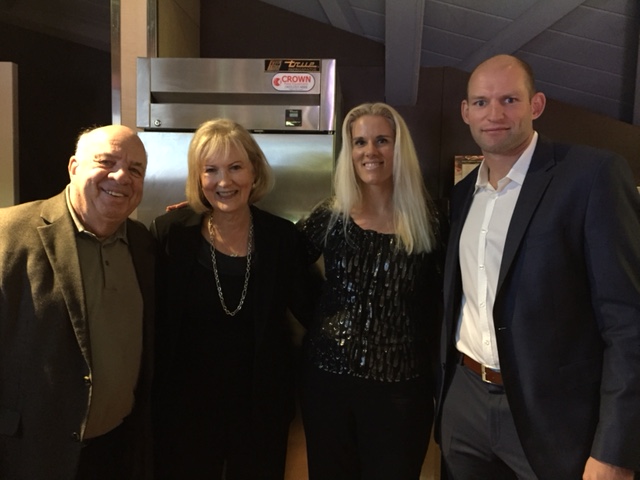 The donation that Pipella Law generously gave provides over 110 Flames tickets to their adopted team or teams, which are distributed to players to attend games with their family members, to thank volunteers and to use for team fundraising initiatives.
The Calgary Flames, Hockey Calgary, and those involved with minor sports across southern Alberta are grateful for sponsors like Pipella Law for their on-going support of the Adopt-A-Team program and Grassroots Minor Hockey.
Flames Foundation for Life: A New Beginning
Since its inception, the Foundation, with the support of partners and donors has raised millions for education, health and wellness, and amateur and grassroots sports.
When the ownership group brought the Flames to Calgary in 1980, their mandate, which is still prominent today, was to ensure that the Calgary Flames have a positive impact on the quality of life in Southern Alberta.
A natural outcome of this mandate was the creation, in 1983, of the charitable arm of the hockey club, the Flames Foundation. During the 2005-06 season, in conjunction with the 25th anniversary of NHL hockey in Canada, the Flames Foundation was renamed the Flames Foundation for Life.