The 7th Annual Association for the Rehabilitation of the Brain Injured (ARBI) Charity Classic saw dozens of golfers hit the links on July 23th for a day of fundraising and fun. The beautiful Priddis Greens Golf and Country Club played host, as golfers enjoyed the phenomenal weather and light-hearted competition.
The team from Pipella Law was delighted to once again support the ARBI Charity Classic, donating over $3000 as the dinner sponsors and placing 5th in the competition overall.
ARBI Charity Classic: A Hole in One
Founded in 2011, the ARBI Charity Classic was created solely to raise funds and awareness for ARBI. Since the tournament's inception, more than $840,000 has been raised to assist the rehabilitation of individuals living with severe brain trauma.
Because 40%—nearly half—of ARBI's annual budget is derived from fundraising, the success of events like the ARBI Charity Classic is critical to ensuring that ARBI can continue serving the Albertans most in need of their services.
ARBI Puts Survivors in the Winner's Circle
For over four decades, ARBI has been transforming the lives of their clients (and their clients' families), by providing hope to Albertans whose lives have been impacted by stroke, or brain injury. Drawing on the expertise of a small, professional staff (and the tireless efforts of over 100 volunteers), ARBI "provides intensive community-based rehabilitation and family support in a nurturing environment." ARBI's personalized rehabilitation programs give survivors of traumatic brain injuries the strength and encouragement to once again enjoy fulfilling lives and positive futures.
In 2017 alone, ARBI staff logged over 9,000 hours supporting 150 clients and their families.
Pipella Law has worked closely with ARBI in the past, and are overjoyed to support them once again on the links.
Pipella Law: Proud to Support the ARBI Charity Classic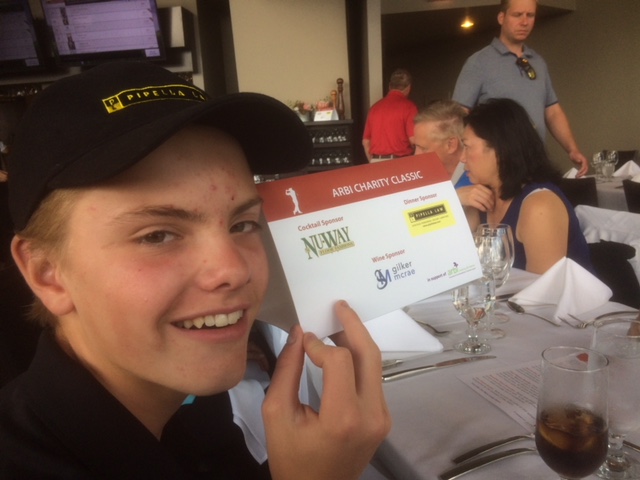 Just as ARBI strives to rehabilitate Albertans with severe brain injuries, Pipella Law works to ensure that those injured by the negligence, or actions of others, are financially compensated.
Strong community support, combined with financial security, eases the trauma of debilitating injuries and lets those afflicted, live life on their "own" terms.
As tireless advocates for those living with neurological injuries both in, and out of, the courtroom, Pipella Law is proud to have supported the ARBI Charity Classic.
If you have suffered a personal injury, contact the personal injury lawyers at Pipella Law today to learn how they can help you recover from this traumatic experience.