Pipella Law will be sponsoring SCI Alberta's upcoming peer conference. Spinal Cord Injury (SCI) Alberta, in partnership with the Foothills Hospital Spinal Cord Injury Patient Education Team to present this year's Peer Conference – "Living Your Best Life." The conference takes place on Thursday September 24th, 2015 at the Carriage House Inn, between 2:00PM and 8:00PM.
"It will be featuring some very exciting speakers"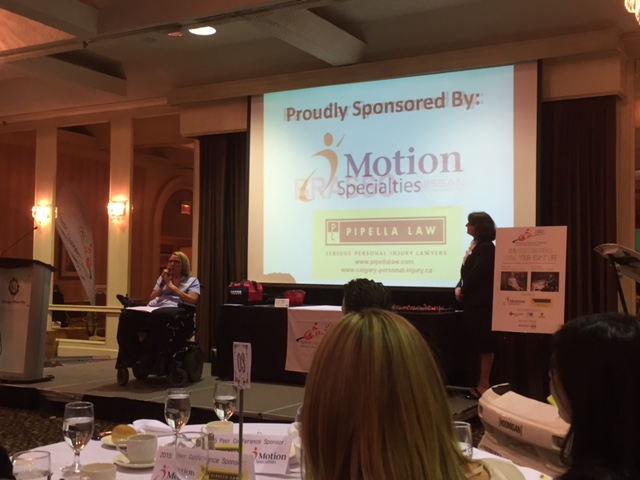 Kimber Pipella is looking forward to the conference, adding that, "it will be featuring some very exciting speakers." The theme this year, "Living Your Best Life", gives a voice to guest speakers who have suffered a spinal cord injury to tell their personal stories in detail. The conference will be raising awareness for what can be accomplished in the lives of those that have sustained these serious injuries.
One of the keynote speakers for the evening will be Dr. Ian Rigby, an emergency room physician who has experienced severe injury first hand, but has recovered, and returned to the emergency room to help others.
Rigby was an Emergency room physician, when in 2012 he broke his neck in a ski accident and was diagnosed as a C7 quadriplegic. He then worked his way back to recovery. He will be speaking about how he transitioned back to work as an Emergency Doctor after being paralyzed from the chest down, and working as a physician today with a spinal cord injury. For more information and visuals of Dr. Rigby's story, watch the video here.
The second speaker for the evening will be Rob Parsons, a professional driver, who was injured in a motorbike crash and who became a T5 paraplegic. Rob has since regained his skill for driving and is once again a professional racecar driver. Feats to his name include building a 600 horsepower Nissan 180sx drift car that has been retrofitted with hand controls. Brasso Nissan sponsors Parsons and the racecar will be on display at the event. For more information on Rob Parsons, click here.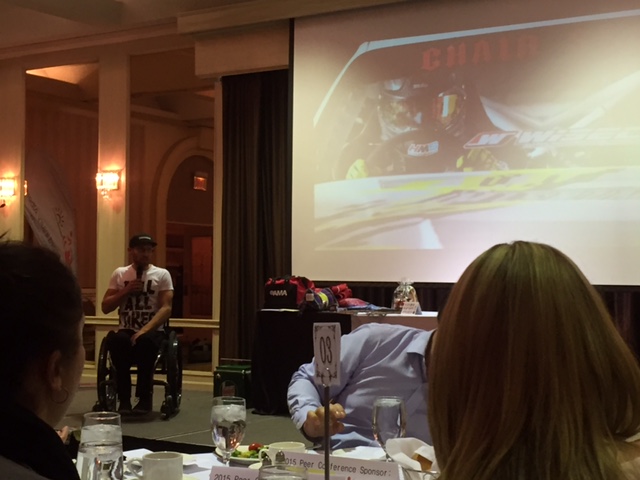 SCI reminds us that rehabilitation is a lifelong journey. The 2015 conference will feature sessions on Technology & Innovation, Research, and Aging with a Disability as well; the conference will have a trade show to inform attendees about exciting new products, services and ideas, to benefit anyone with a spinal cord injury, or physical disability.